9 min read
Top 10 Off-Road Motorcycle Picks Of 2023: Features & Pricing Revealed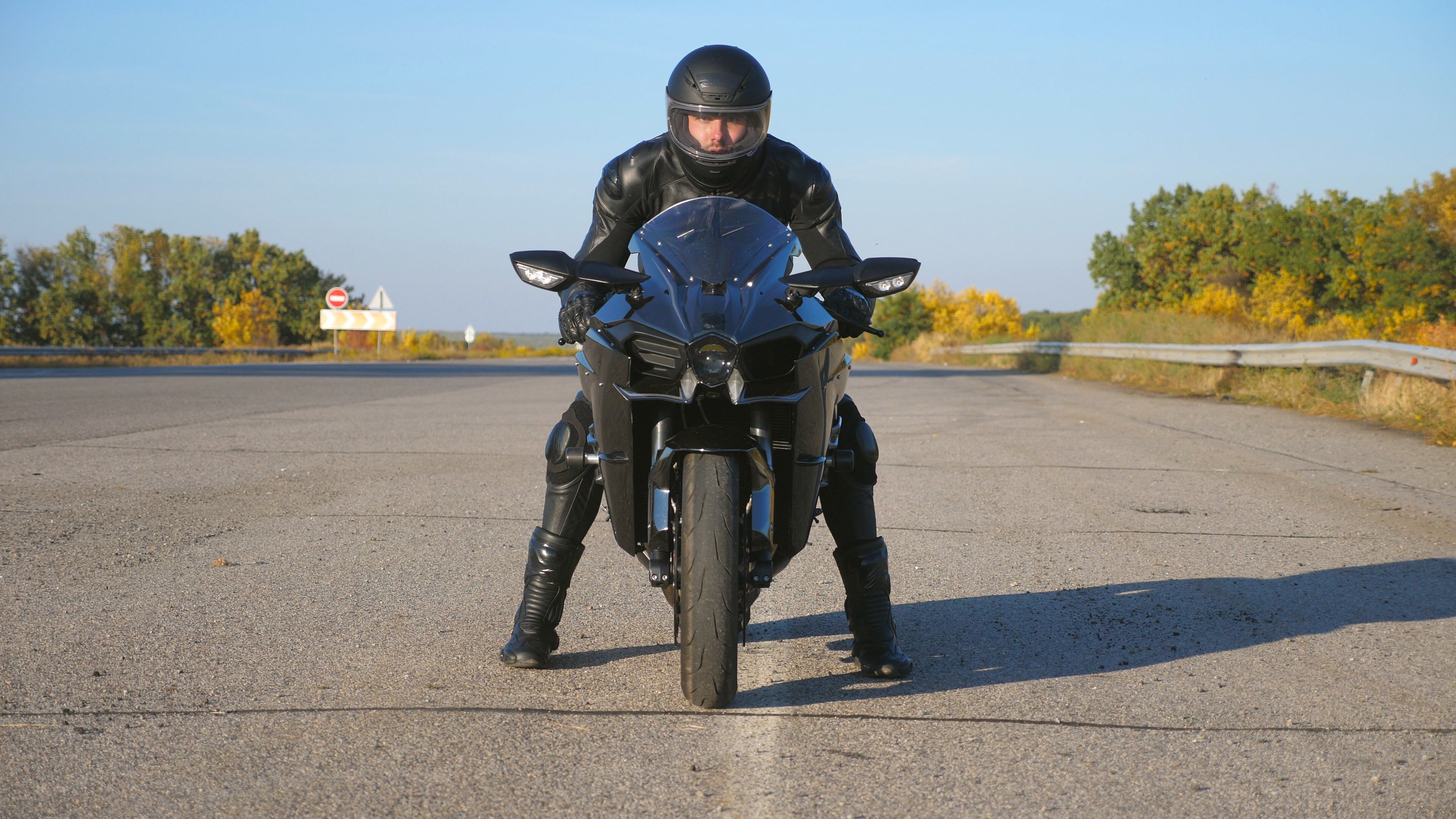 Jake "The Jet" Thompson : May 17, 2023 4:21:00 PM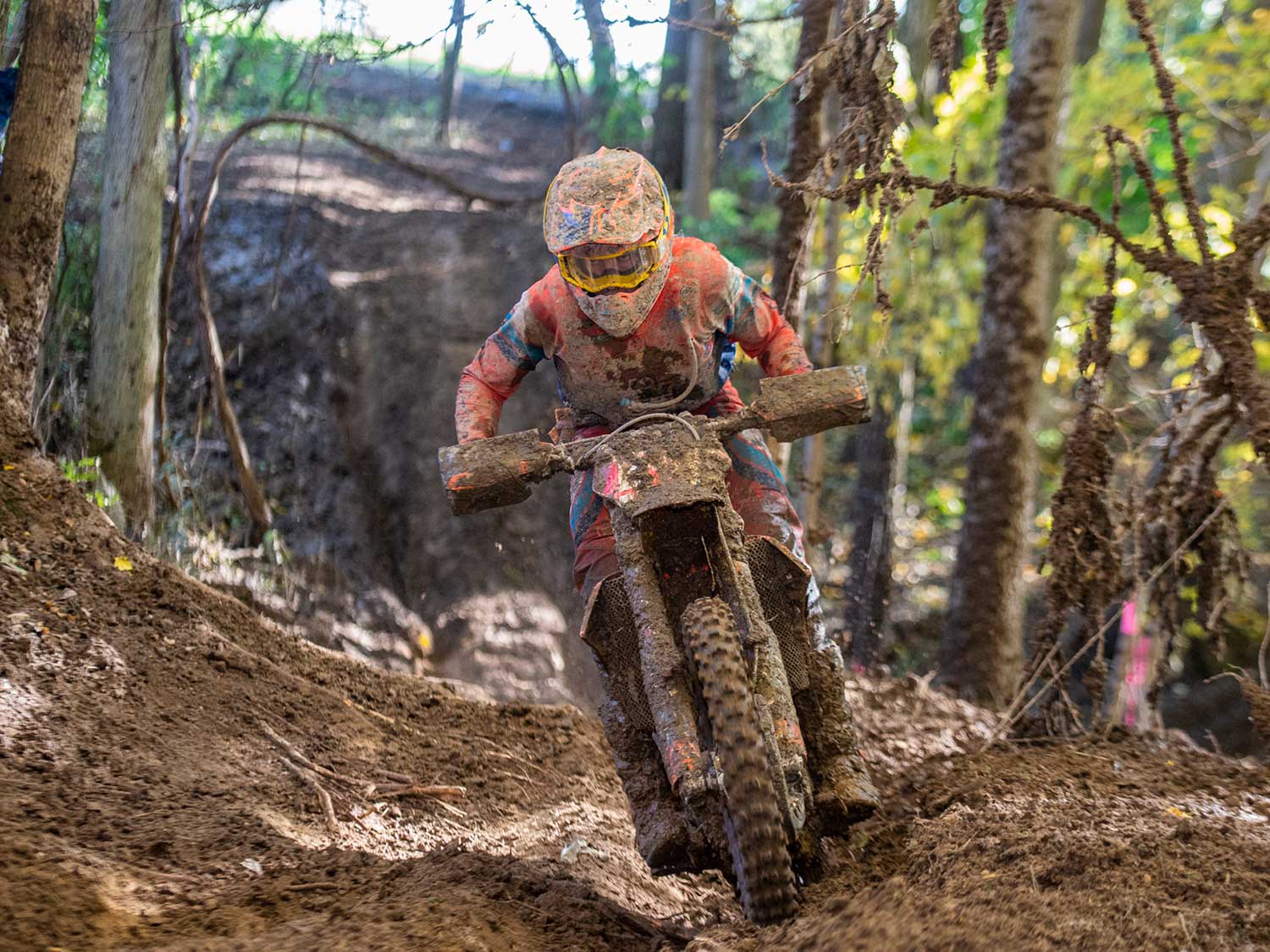 At RideNow Powersports, the thrill of an off-road motorcycle zipping through untamed terrains is a sensation we know and love. It's more than just a ride—it's an adventure. And every adventure has its challenges, from the natural mementos your bike collects on trails to the raw adrenaline of discovering new paths. It's our mission to ensure that every enthusiast is equipped with the finest. Our dedicated team has taken a comprehensive look at the market, highlighting standout models from giants like Suzuki, Honda, Kawasaki, and Yamaha.
And while our spotlight is on adventure bikes, for those on a quest to find the best dirt bike, our selection promises revelations. With RideNow as your guide, journey confidently knowing you're aligned with the industry's finest for 2023.
What is the best off-road motorcycle brand?
Navigating the terrain of off-road motorcycle brands can be as challenging as the trails themselves. Each brand has carved its niche, making the title of "best" brand a subjective one. KTM often leads the pack in innovation and championship wins, making it a top choice for those chasing performance. Honda is synonymous with reliability, ensuring that your adventures aren't cut short by mechanical hiccups. Yamaha stands out for its durability and diverse range, catering to both novice and pro riders. Suzuki's consistency in quality across its range has made it a dependable pick, while Kawasaki impresses with its power and agility, especially in the KX & KLX series.
In essence, the best brand hinges on what you prioritize: be it performance, reliability, or versatility. It's advisable to assess your riding needs, research, and perhaps take a few test rides before settling on your perfect off-road companion. With those insights in mind, let's gear up and dive straight into our countdown of the top 10 off-road motorcycles for the year, kicking things off with #10.
#10.

Honda CRF450R
Starting MSRP for the 2023 model is $9,599
Strap in and set your sights on #10 - the formidable HONDA CRF450R. This beast, embodying Honda's legendary craftsmanship, has been meticulously crafted for those who refuse to settle for anything but the best. The 2023 model is more than just an upgrade; it's a reimagining, boasting a svelte chassis, state-of-the-art suspension, and a design that doesn't just turn heads but drops jaws.

The heart of this masterpiece is its monstrous 449cc Unicam liquid-cooled four-stroke engine, precision-engineered to deliver unbridled power. Despite its might, the CRF450R is surprisingly nimble, weighing a mere 244 pounds when fueled, offering a ride akin to a charged bolt from the blue. The conveniences don't stop there. An effortless push-button electric start, paired with elite modifications like the iconic Yoshimura exhaust and the reliable Twin Air filter, ensures this bike isn't just about looks; it's about unmatched performance.

But the true essence of the CRF450R? Its storied lineage. Borrowing the celebrated Unicam cylinder-head design from its sibling, the CRF450RL, it marries performance efficiency with a streamlined center of gravity. And with an intelligent fuel injection system adapting seamlessly to diverse conditions, every ride promises to be as smooth as it is exhilarating. With the CRF450R, you're not just choosing an off-road motorcycle; you're making a proclamation.
#9.

Yamaha YZ450F
Starting MSRP for the 2023 model is $9,899
Step into the realm of unbridled performance with the 2023 YAMAHA YZ450F. This isn't merely an off-road motorcycle; it's Yamaha's testament to those who dare to transcend terrains and defy limitations. Whether it's dominating tracks, leaping over formidable jumps, or ruling rugged trails, the YZ450F is designed to be your unwavering partner in every adventure.

Beneath its sleek exterior roars a 449cc single-cylinder, liquid-cooled four-stroke engine—a heart that beats with relentless power and unmatched consistency. Thanks to Yamaha's engineering brilliance, features like fuel injection, forged pistons, and a swift electric start ensure that you're ever primed for the thrill. And when it comes to suspension, Yamaha's collaboration with KYB offers a marvel. The meticulously crafted front fork with speed-sensitive damping, paired with a fully customizable rear shock, promises a ride tailored to your every whim. Add to this a feather-light frame weighing just 245 pounds—merely a hair more than its competitors—showcasing Yamaha's relentless pursuit of agility.

But what truly propels the YZ450F into a league of its own is Yamaha's revolutionary Power Tuner smartphone app. This innovation is akin to having a personal pit crew right at your fingertips, allowing on-the-fly engine optimizations. With the YZ450F, you're not just securing a machine; you're embracing a legacy of off-road superiority.
#8.

Honda CRF250F
Starting MSRP for the 2023 model is $4,899
Unveiling the HONDA CRF250R: while it might be the younger sibling to the mighty CRF450R, it confidently carves its own trail in the world of off-road adventures. This machine seamlessly combines the thrill of the ride with a touch of rider-centric design, offering a journey that's as inviting as it is exhilarating.

Under its sleek facade, the CRF250R boasts a vivacious 249cc air-cooled single-cylinder four-stroke engine, ensuring every rev resonates with pure adrenaline. However, the magic of this machine lies in its impeccable balance. It's not about overwhelming power but about achieving the golden equilibrium between capability and accessibility. Whether you're an off-road veteran or just dipping your toes into the dirt, the CRF250R is your welcoming companion. Its unparalleled ride quality, courtesy of an 8.5-inch telescopic front fork and the single Showa Pro-Link shock at the rear promises buttery smooth traversals over the most diverse landscapes.
What further elevates the CRF250R experience is the ease of its electric starter, the undeniable comfort of its seating, and those chic graphics that exude flair. It's not just a motorcycle; it's an ode to spirited exploration. So, gear up and let the CRF250R be your steadfast trail companion.
#7.

Kawasaki KX250
Starting MSRP for the 2023 model is $8,499
Meet the Kawasaki KX250: a luminary in the 249cc dirt bike arena that refuses to be boxed in by convention. It's not just another bike; it's Kawasaki's spirited answer to riders seeking the heart-thumping essence of race-grade performance, harmoniously paired with the agility of lighter machines. With the KX250, every twist, turn, and jump becomes an invitation to redefine the limits of off-road adventure.

The 2023 model heralds a series of transformations, placing it ahead of its contemporaries. Its revamped engine, seamlessly integrated with fuel injection, guarantees precision with every rev. Paired with a feather-light lithium-ion battery and a streamlined aluminum frame, the KX250 promises fluidity in movement and power on demand. Ride quality? Nothing short of exceptional. The adjustable front fork, the state-of-the-art Uni-Trak rear shock, and the novel coned disc-spring hydraulic clutch converge to craft a ride that's as smooth as it is exhilarating. And weighing just over 226 pounds, it showcases Kawasaki's genius in crafting a machine that's lean yet ferocious.

In the KX250, you're not just investing in a 250-class bike; you're inheriting Kawasaki's rich racing legacy, reimagined for the modern rider. It's more than its specs; it's about embracing a lifestyle of untamed adventures and unmatched prowess.
#6.

Suzuki dr-z400sm
Starting MSRP for the 2023 model is $7,749
Welcome to the world of the 2023 SUZUKI DR-Z400SM, an off-road motorcycle that doesn't just command attention—it demands it. At its core, this isn't just another bike. It's a SuperMoto masterpiece, a harmonious marriage of the wild heart of a dirt bike with the polished sophistication of street mastery. The 'SM' stands as a testament to this dual spirit, ensuring that every ride is an unparalleled blend of excitement, whether you're conquering city streets or untamed trails.

Diving deeper, the DR-Z400SM is a symphony of top-tier engineering. Its exceptional Showa suspension pairs seamlessly with sportbike tires and finely crafted aluminum spoked wheels, promising adaptability on both asphalt and earth. At its heart lies a robust 398cc single-cylinder dry-sump engine, brimming with features like electric ignition, a meticulously forged aluminum piston, and an expertly designed four-valve cylinder head. And when it comes to control, its braking system stands second to none—boasting a 300mm single floating rotor up front and a 240mm disc at the rear, ensuring you're not just riding but ruling every curve and corner.

The true allure of the DR-Z400SM lies in its dual DNA. It challenges conventions, blurring the lines between raw off-road power and sleek street agility. While Supermoto-inspired bikes cater to a distinct class of riders, they embody a unique blend of versatility and flair, and the DR-Z400SM epitomizes this ethos. Prepare to redefine boundaries like never before.
#5.

Yamaha YZ250F
Starting MSRP for the 2023 model is $8,599
Unveiling the Yamaha YZ250F: an off-road bike where high-octane performance meets impeccable engineering. While it shares the stage with the larger YZ450F, it carves its own unique space, rivaling its Kawasaki counterpart, the KX250. But don't let its compact size mislead you—the YZ250F delivers dynamism that's tailor-made for the most ambitious off-road aficionados.

The heart of this beast is a spirited 250cc single-cylinder, liquid-cooled engine, enhanced by state-of-the-art Mikuni fuel injection and a quartet of valves per cylinder. Every ride is elevated to an exhilarating experience, thanks to the finely-tuned KYB front fork and a rear shock with a staggering 12.5 inches of suspension travel. And for those moments when you need to command your pace, robust brake discs (270mm upfront and 240mm at the rear) ensure unrivaled control. But the real marvel? The Yamaha Power Tuner app is your personal mechanic that allows on-the-fly adjustments right from your phone.

The Yamaha YZ250F is more than a motorcycle—it's an experience, a commitment to unparalleled off-road mastery. It's an invitation to a world where every trail becomes a testament to your ambition. Dive into an adventure with a machine as relentless and passionate as your spirit.
#4.

Yamaha tw200
Starting MSRP for the 2023 model is $4,899
Introducing the Yamaha TW200: a testament to authenticity in the realm of dual-sport motorcycles. Beyond its captivating appearance, this two-wheeler embodies unpretentious design, focusing on what truly matters—the unparalleled ride. Every inch of the 2023 TW200 screams functional elegance, from its distinctive fat, knobby tires guaranteeing grip on any trail, to the comfortably low seat height and an astounding 79 miles per gallon for those who crave both adventure and economy.

At its heart is the robust 196cc single-cylinder air-cooled engine, primed to fuel every escapade. The bike's simplicity shines through with its effective braking system—a single disc brake up front complemented by a rear drum brake. Weighing in at a mere 278 pounds when fully loaded and showcasing a compact 52.2" wheelbase, the TW200 ensures agility and ease in every twist and turn. It's not about chasing podiums; it's about chasing horizons, and the TW200 is built to keep you in perpetual motion.

Dive into the world of genuine motorcycling, where the destination is always beautiful, but the journey is what truly captivates. Your adventure beckons; let the TW200 be your steadfast companion.
#3.

Kawasaki KX450
Starting MSRP for the 2023 model is $9,599
Unveiling the formidable Kawasaki KX450 – a masterpiece that not only stands tall alongside the Yamaha YZ450F and the Honda CRF450R but also commands its own distinct presence. Revered as the jewel in the Kawasaki KX diadem, this machine encapsulates Kawasaki's illustrious championship saga in the pulsating arenas of Supercross and Motocross.

The KX450 is a symphony of engineering finesse. Greeting you upfront is the precision-crafted 49mm Showa Coil Spring Front Fork, matched seamlessly by the rear's Uni-Track adjustable suspension for a tailor-made ride experience. Under its hood roars a dynamic 449cc single-cylinder engine, refined with elite fuel injection and avant-garde friction reduction innovations. This beauty not only roars but soars, churning out power that's second to none. And, with the game-changing Kawasaki Launch Control Mode (KLCM), you're primed for impeccable launches, propelling you ahead of the pack. What's even more astounding? All this prowess is encapsulated in a lithe frame weighing in at an agile 242.9 pounds when fully loaded.

Ready to dominate? The KX450 awaits, ensuring every ride is not just a journey, but a victory lap in itself.
#2.

Honda CRF250R
Starting MSRP for the 2023 model is $8,199
Landing the coveted #2 spot on our top 10 off-road marvels, meet the Honda CRF250R — a fusion of unyielding spirit and racing excellence. This isn't just any off-roader; it's a machine sculpted with a singular mission: to lead the pack, be it on the fierce racing circuits or challenging trails. When you hear of the HRC Launch Control, think of it as your personal race-day rocket, gearing you up for blistering starts, time and time again.

Dive deeper, and every facet of the CRF250R dazzles with intent and innovation. The harmony of double-spray fuel injectors ensures that every drop counts, optimizing power delivery. When coupled with the precision of Showa suspension, each twist, turn, and terrain is conquered with unparalleled finesse. But when you need to dial things back, trust in the 260mm front brake disc to provide unerring control over your velocity. And, elevating the game further, the nine-plate clutch assembly steps in, diminishing clutch fade and amplifying torque transmission, making power, and precision dance to your tune.

Yet, it's the heart of the CRF250R that truly sings – with its sizable 79.0mm bore and compact 50.9mm stroke, the engine not only breathes but bellows, encapsulating the pure, unadulterated essence of motocross power. For those poised to redefine off-road supremacy, your chariot awaits. Embrace the power; embrace the CRF250R.
#1. Suzuki DR-Z400S
Starting MSRP for the 2023 model is $7,099
Claiming the throne at #1 on our top 10 off-road titans for 2023 is the SUZUKI DR-Z400S. For those raising an eyebrow, wondering, "Haven't we danced this tune before?" - think again. You're about to be acquainted with the illustrious 'S' model. Though reminiscent of the DR-Z400SM, this variant resonates with its own distinct melody, setting a whole new rhythm for off-road aficionados.

At a glance, you're greeted by the elegance of an inverted front fork, the boldness of attention-commanding spoked wheels, and the assertive might of a generous 300mm front brake rotor. Beneath this prowess lies the heart of the beast: the tried-and-true 398cc liquid-cooled engine, powering up a dual-sport masterpiece. The DR-Z400S, with its upright motorcycle stance, promises a blend of urban grace and wild, uncharted adventure – a duality in motion. Dive deeper, and you'll uncover its ancestral legacy: the pioneering dual-sport vision of Suzuki. And while its soul is deep-rooted, its form is a fusion of modernity and nostalgia. Weighing in at a nimble 317 pounds, it's a leaner incarnation compared to the 'SM', boasting sleek black motifs, iconic square headlights, and a signature motocross seat, painting a retro portrait that's undeniably mesmerizing.

Through the RideNow lens, the DR-Z400S is more than just machinery; it's a testament to Suzuki's dual-sport lineage, wrapped in contemporary charm. For those craving a companion that transitions seamlessly from the city's heartbeat to nature's wild symphony, the DR-Z400S is the masterpiece awaiting your touch. Embrace the call of the road and trail alike, and let your journey be as legendary as the bike you ride.
Wrapping Up
In wrapping up this exhilarating journey through our top off-road motorcycle picks, we've traversed a dynamic landscape of power, precision, and unparalleled performance. Each bike we've explored not only redefines the boundaries of what's possible but also ignites the passion that drives every off-road enthusiast. Whether you're a seasoned rider or just setting out on your first off-road motorcycle adventure, there's a machine tailored to your spirit of exploration.
The future of off-road motorcycling is not just about the destinations you'll conquer but the powerful companions you choose to ride with. Until our next exploration, keep the spirit of adventure alive and remember: the true essence of the journey is found not just on the road but beyond it. Safe riding!
Want to check out our Off-Road inventory? CLICK HERE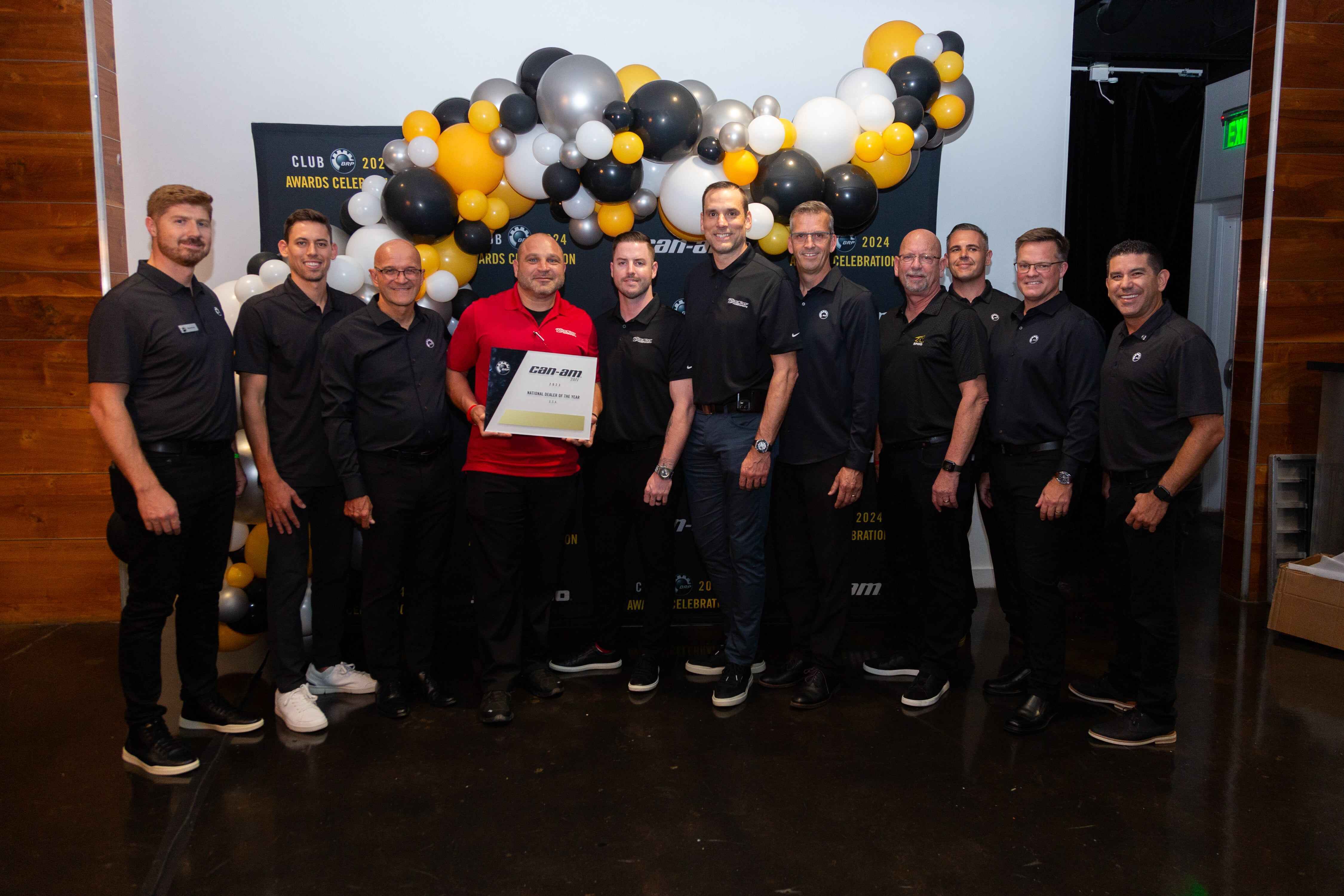 Attention Powersports aficionados and the RideNow community! There's exhilarating news coming your way! The RideNow Powersports Chandler dealership,...
Read More